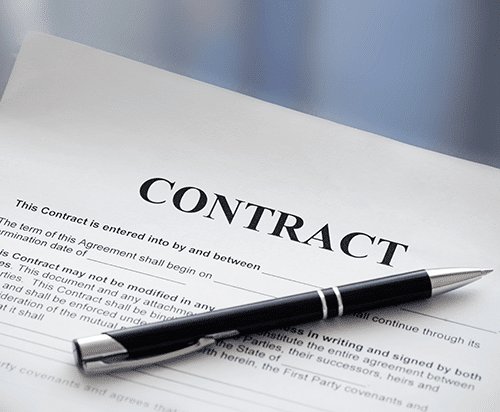 Building and Construction Law for Home Owners
Domestic building contracts are complex documents, whether the contract is for a new home or a renovation. There can be complex parts in these contracts that can be costly and time-consuming later if not addressed in the beginning.
We can take you through the terms of your building contract and advise you about your rights and responsibilities under the contract. Contractual obligations have legal consequences, and we want you to be prepared. If you need amendments, we can help you negotiate special conditions to the contract.
Contract Termination
On the other end, you may wish to end your building contract. Terminating a contract is a serious matter, and you should seek legal advice before you do it. Often there are strict requirements for notice to be given and sufficient grounds for termination. Incorrect termination can be expensive and create ongoing legal headaches.
Our clients range from small to large property developers, builders, contractors, sub-contractors and home owners.
We can help with:
contract negotiation and review;
occupational health and safety issues;
risk management and regulatory compliance;
insurance claims advice;
building warranty claims;
dispute resolution, including litigation and arbitration;
claims under the Building and Construction Industry Security of Payment Act;
dispute resolution including resolution of domestic building disputes through Domestic Building Dispute Resolution Victoria (DBDRV); and
Drafting Points of Claim for VCAT matters.
Building and Construction Law for Builders
We also represent builders in building disputes with home owners.
As a builder or contractor, you may need input from a legal expert on terms of a domestic or commercial building contract. Even if you have many years of experience in the building industry, the law and contract interpretation is always changing in Victoria. We can help create (draft) a contract for you or help you adapt and update your existing contracts. We can also help you tailor your standard form contract for a unique job.
Additionally, we are often asked to assist with review or drafting sub-contractor agreements between a builder and a sub-contractor.
Builder Issues with Subcontractor or Payments
If you are a builder and your sub-contractors have not completed works, have done so badly or otherwise refuse to issue certificates, we can assist you in disputes with building sub-contractors.
Contact us now for a plan moving forward in your dispute.